Used or New Ford Car Financing in Cassville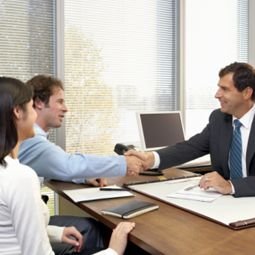 During any point in your shopping process, the discussion of Ford financing is an important one to have, which is why our team at Les Jacobs Ford Sales LLC knows to be available for all your questions. Discussing the option to lease or buy, how much to put as a down payment, and more are often the last thing on the mind of Monett, Aurora and Galena drivers, but we make it easier for you.
Choose Between Affordable Auto Leases and Car Loans at Les Jacobs Ford Sales LLC
One of the first aspects of auto financing drivers from the Monett, Aurora and Galena areas should decide on is whether a loan or lease work best for them. There's no right answer, but one financing option may work better than the other in terms of your preferences. A lease is a great way to enjoy the latest features of a Ford while keeping monthly payments low. A loan is a favorite for many near Cassville since there are no monthly payments after paying off the loan. Either way, our finance team helps discover affordable rates so that you find the best fit.
Let's Get Started and Finance Your Next Car in Cassville
We want to make the process of buying a car simple. At Les Jacobs Ford Sales LLC, we're ready to help you by answering any questions you might have. We also have many tools that you can utilize to save some time with our online finance application, which helps make the process smoother and gives us a chance to find you the right plan and put you one step closer to getting behind the wheel of your next car.